Hey Scoopers,
Worrisome quarterly earnings reports and the heightened feud between the U.S. and China brought negative sentiment to the market. — More on that in the "Overall Market" section.
Beyond the overall market, one company's win turned out to be another one's misery. — More on that in the "What's Up?" and "What's Down?" sections.
Oh, by the way, Tesla got a parade. — More on that in the "Water Cooler" section.
But, first, here is a recap of what happened in the market yesterday:
Market Recap

U.S. markets: All three indices finished last week in the red. Scroll down to the "Overall Market" section to read more.
Cryptocurrency: The Bitcoin's curse is officially broken, and the Bitcoin's price jumped up to near $10,000 per coin by Sunday afternoon.
---
Biggest transfer of wealth in U.S. history has begun
A Maryland multimillionaire says the biggest legal transfer of wealth in American history has just gotten underway.
---
It Was A Grim Week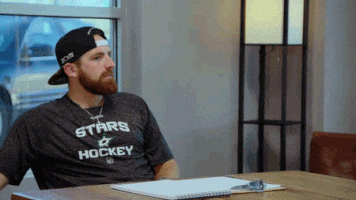 Last week, the 5-day return of the market turned negative, especially after Thursday and Friday's negative sentiment and news. On the one hand, few market-movers companies' quarterly earnings reports painted a grim picture of the economy. On the other hand, the conflict between the U.S. and China reminded investors of the cold war era. Neither of the two forces was encouraging, and investors decided to sell some shares before it gets too late.
---
Someone's Win Is Another's Misery
So, what happened?
Shares of Taiwan Semiconductor (Ticker: TSM) were up more than 9% on Friday. With this price jump, the stock is entering a rather overvalued range. TSM is the world's largest pure-play chip manufacturing foundry and has recently got Apple as its customers.
There wasn't anything going on for the company on Friday, except that its competitors, Intel, just announced a 6-month delay in the launch of its 7 mn processors. Investors applauded TSM for its ability to stay ahead of the competitors, even if the news is nothing new. It seems TSM's win is Intel's misery.
---
---
How to Make (and Keep) a Fortune in the Upcoming Crypto 2020 Bull Run
The next great crypto bull run is coming! And if you position yourself correctly, you could make a fortune as these coins soar to new record highs.
Get your Free Copy of Crypto Revolution: Your Guide to the Future of Money >>
---
Someone's Misery Is Another's Win
So, what happened?
Shares of Intel (Ticker: INTC) fell more than 16% on Friday. The company announced its latest quarterly earnings report. Contrary to the direction of the stock price, revenue was up more than 20% year over year. What bothered investors was the 7-nanometer processors' launch delay. Earlier in the year, Apple (Ticker: AAPL), a long time customer of Intel, announced its transition to self-branded processors, and away from Intel. The latest product delays by Intel confirmed investors' worries that the company is losing its technological edge.
The rather hidden story is the opportunity for Taiwan Semiconductor (Ticker: TSM) that is the fabrication shop building Apple's replacement processors for Intel. TSM's win is Intel's misery.
---
Tesla's Parade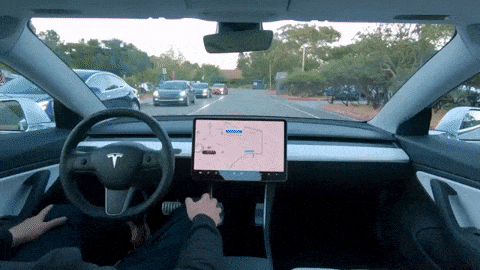 So what happened?
It's no surprise that Tesla has a die-heart fan base. Tesla owners adore CEO Elon Musk, and can't get enough of the company's shares. But, throwing a parade is a new high. Tesla is less of stock and more of a cult.
A few days ago, we told you about the company accepting Texas' tax credit offer to build a new factory near Austin. To celebrate the occasion, the Tesla club of Austin threw a parade. These people even have a name. They call themselves Teslarati. If that's not a cult, what is?
Let us know what you think. Our email address is members@tradestocks.com. Also, feedback and questions are welcomed, as always.
Disclosure: Authors of this Scoop own shares of Authors of this Scoop own shares of Facebook (Ticker:
FB
), Nvidia (Ticker:
NVDA
), and Tesla (Ticker:
TSLA
).
The post A Parade For Tesla appeared first on Trade Stocks.
Source: Trade Stocks