Hey Scoopers,
The possibility of a second wave of COVID-19-induced shelter-in-place order became more real and scared the market. — More on that in the "Overall Market" section.
Beyond the overall market, there wasn't much good news in the market except for some expectations about better earnings reports. At the same time, California accelerated its plan to change the future of the gig economy forever. — More on that in the "What's Up?" and "What's Down?" sections.
Oh, by the way, long live Excel workbooks. They just got a new investor-friendly upgrade. — More on that in the "Water Cooler" section.
But, first, here is a recap of what happened in the market yesterday:
Market Recap

U.S. markets: All three induced agreed on the direction and finished Wednesday deeply in the red. Scroll down to the "Overall Market" section to read more.
Cryptocurrency: Bitcoin lost some of its momentum because miners are selling their stash. The halvening may finally impact the market, and Bitcoin's price dipped to $9,200 per coin.
---
Free Training: 60-Minutes to Trading Freedom
Would you like to make more money in one hour of fun trading than working all day at a job?
Then check this out…
Click here to reserve one of the limited spots!
---
The Second Wave Maybe Upon Us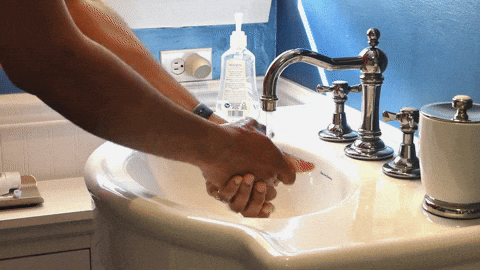 Wednesday turned out to be a difficult day for investors. Several states reported a spike in their coronavirus hospitalization, and the worries about a possible second round of quarantine and delays in the reopening of the economy spook the investors. Moreover, the additional $600 per week of unemployment benefits is coming to an end on July 31st. Investors may be worried about the real economic impact of the Covid-19 pandemic to be upon us instead of behind us.
---
Hoping For A Good Earnings Report
So, what happened?
Shares of T-Mobile (Ticker: TMUS) were up more than 1% on Wednesday. It was tough to come across a none-penny stock company that had a legitimately good Wednesday. Most companies ended the day in the red following the overall trend of the market. TMUS, however, ended the day in the green, mostly due to price and estimated adjustments by the financial analysts in anticipation of the company's upcoming quarterly earnings report. There wasn't anything exciting about the company's operations beyond what we already know.
---
---
Collapse of 2020 (Phase II)
The coronavirus pandemic is only the beginning of a financial nightmare sweeping across America. Now this crisis has unleashed a chain of devastating economic events. Almost everything in your life is about to change. This is what's coming next and how to escape the dangers while building wealth.
Go here for the urgent details…
---
The Gig Economy's Future Is Threatened
So, what happened?
Shares of Uber (Ticker: UBER) and Lyft (Ticker: LYFT) were down almost 8% each on Wednesday. The news broke that California may be moving rapidly toward forcing the two companies to hire their drivers as employees. That means a significant hit to those already unprofitable companies' margins. California says if your business is giving people a taxi ride, you have to own and be responsible for what actually moves people. The drivers are the business of Uber and Lyft, and they have to be the employees of Uber and Lyft.
In a way, California is questioning the future of the so-called gig economy and independent contractors for everything.
---
Long Live, Excel Workbooks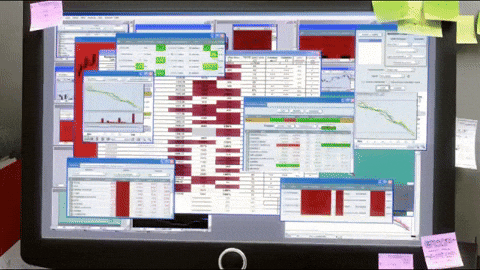 So what happened?
We don't know about you, but this editorial team is in love with excel worksheets. We are oldtimers, and Microsoft made us quite happy yesterday. The company just released a new feature that can pull the stock prices of any ticker directly into your Excel workbook.
OMG, where has this feature been all our lives?
We know the kiddo investors, and Robinhood Bors don't know what we are talking about, but nothing beats a good old Excel workbook that can pull the stock prices so that we can track our investments.
Long live, Excel Workbooks…
We read all of our emails and would love to hear from you. Our email address is members@tradestocks.com.
The post Long Live Excel appeared first on Trade Stocks.
Source: Trade Stocks