Hey Scoopers,
A 24-hour stock market roller coaster ended in the green. — More on that in the "Overall Market" section.
Beyond the overall market, one dividend-paying retailer sold more shoes to people during the COVID-19 pandemic than ever, and a technology company may be on to new revenue sources thanks to the COVID-19 pandemic. — More on that in the "What's Up?" and "What's Down?" sections.
Oh, by the way, send your condolences to Segway-loving mall cops and tourist. — More on that in the "Water Cooler" section.
But, first, here is a recap of what happened in the market yesterday:
Market Recap

U.S. markets: All three indices finished the day in the green, despite the volatility during the day. Scroll down to the "Overall Market" section to read more.
Cryptocurrency: Rumors had it that PayPal will soon support Bitcoin, and Bitcoin's price moved up a little bit higher on such rumors.
---
Urgent: To Any American Who Owns A Cell Phone
If you own a cell phone, then mobile service providers hope you never get to see this video going viral.
It was shot in downtown Denver by a multi-millionaire, who exposed sensitive truths about cell phones and 5G.
His experiment will strike a bad chord with cell phone companies, I know. But you've got to see what this man "leaked," and what it means for phone users in the weeks ahead.
Click here to see this developing story
---
A Sensitive Market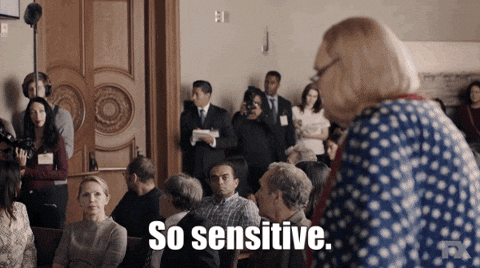 The stock market was having a great day before it slid down to less than 1% daily gain across all three indices. The market went through a roller coaster in the last 24 hours. On Monday evening, the news broke that the trade deal between the U.S. and China was over, and stock futures started to fall. Later on, it became clear the comment about the state of the trade deal was taken out of context, and the trade deal is fully intact.
Overall, this is a market standing on shaky ground. Every piece of news for a comment can move the market in either direction. A highly volatile and sensitive market is becoming the new norm that investors have to deal with.
---
People Need Shoes.
So, what happened?
Shares of Shoe Carnival (Ticker: SCVL) were up more than 7% on Tuesday. The company's market valuation is less than $1 billion. However, it is worth talking about this small company because it has been among some of the most reliable dividend-paying companies on our radar. It pays more than 1% yield and uses less than 40% of its earnings to pay its dividends. That means the company can keep paying dividends even if its earnings fall for a while.
The company shared a business update and announced it had reopened almost all of its stores. The more impressive update was a 470% growth rate in e-Commerce sales and comparable same-store sales of more than 28%. Even during a pandemic, people need shoes, and the numbers show that very well.
---
---
Buy this stock immediately
And for a limited-time, Whitney Tilson – a former hedge fund manager with $200 million in assets is sharing little-known information on why this stock could be a huge winner.
Take a moment while you can to access the full details here.
---
Going Back to Work May Mean New Revenue For Some.
So, what happened?
Shares of Salesforce (Ticker: CRM) were down almost 2% on Tuesday. It's a bit surprising to see that the price decline considering the joint announcement with Siemens (Ticker: SIEGY). The two companies are making a system that can enable companies returning back to work safely. Siemens connects its products with Salesforce's work.com and traces the employee's movements, and warns them if the number of a room's occupants goes above a certain threshold.
This is an example of a technology company that has the resources and the flexibility to explore a new business opportunity without much friction. This is how a technology company can come up with a new revenue opportunity that was never forecasted by investors had they only been using historical data. We don't know if this means new revenue for Salesforce, but we just enjoy observing how the company can slide and find its way into new revenue opportunities.
---
R.I.P Segway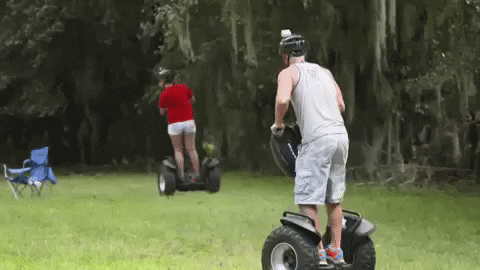 So what happened?
The company that once hoped and valued as the future of transportation stops producing its iconic self-balancing scooters. The good news is that there will be no more annoying tourists zooming around the tourist parts of your town on their Segway. Also, it won't hurt mall cops to go back to walking instead of zooming in the empty hallways of your local shopping mall on their scooters.
What do you think about the future of electric scooters? Are they doomed to the same fate?
We read all of our emails and would love to hear from you. Our email address is members@tradestocks.com.
The post Bye Bye Segway appeared first on Trade Stocks.
Source: Trade Stocks