Hey Scoopers,
The push and pull forces of the stock market ended in a rather calm and green Monday. — More on that in the "Overall Market" section.
Beyond the overall market, one company's 270% year-to-date gain is not enough for investors, while 60% gain since the start of the COVID-19 pandemic was enough for other investors. — More on that in the "What's Up?" and "What's Down?" sections.
Oh, by the way, did you hear Tim Cook singing everything you can do I can do better? — More on that in the "Water Cooler" section.
But, first, here is a recap of what happened in the market yesterday:
Market Recap

---
32X bigger than 5G?
5G and "AI" are all the rage…
But here's what you likely don't know:
The world's best investors are lining up behind an explosive new technology that could trump them all. Warren Buffett calls it "ingenious."
---
Push And Pull Forces Of the Market Continued.
The Nasdaq took the lead, and the other two indices finished the first day of the week in the green too. The Technology and Consumer Cyclical sectors were the drivers of the market, while most other sectors finished Monday lower than where they started. The push and pull between a possible second wave of COVID-19 shutdowns are getting balanced with the news of a possible second stimulus cheque.
---
270% Year-To-Day Return Isn't Enough
So, what happened?
Shares of Fastly (Ticker: FSLY) were up more than 15% on Monday. The company is benefiting from the transition of the world to digital lives by enabling faster delivery of content via what's known as the "edge cloud." The stock has grown more than 270% since the start of 2020 and just received new "buy" and "strong-buy" recommendations by financial analysts. Despite being a recent IPO, and not generating profit or free cash flow, the momentum of the market is driving the stock further, and investors continue to stay optimistic about the future of Fastly.
---
---
Free Training: 60-Minutes to Trading Freedom
Would you like to make more money in one hour of fun trading than working all day at a job?
Then check this out…
Click here to reserve one of the limited spots!
---
More Than 60% Gain Was Enough For Some People.
So, what happened?
Shares of Ross Stores (Ticker: ROST) were down more than 2% on Monday. The company is a successful discount store that is hard-hit by the COVID-19 pandemic. Once the stores reopen, discount stores such as ROST will be among the first retailers to attract shoppers. It's no wonder that since the reopening of the economy has started, the stock has recovered more than 60%. The price decline on Monday seems to be because of those investors who are happy with 60%+ gain.
---
Everything You Can Do I Can Do Better.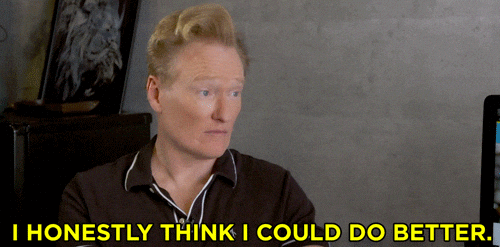 So what happened?
Amidst pandemic and shutdowns, Apple (Ticker: AAPL) pushed forward with its World Wide Developer Conference. The news that caught our eyes came up towards the end of the day when Apple announced ditching Intel (Ticker: INTC) and making its own chips.
Apple has this nasty habit of ditching its vendors as it gets bigger and stronger. If you are an Apple vendor, you've got to be ready to hear Tim Cook signing…
Everything you do I can do better…
Com'on folks, single it alone with Tim …
We read all of our emails and would love to hear from you. Our email address is members@tradestocks.com.
Disclosure: Authors of this Scoop own shares of Authors of this Scoop own shares of Apple (Ticker:
AAPL
).
The post Everything You Can Do… appeared first on Trade Stocks.
Source: Trade Stocks