Hey Scoopers,
The market calmed down slightly as the government rushed to support the economy with a nearly $1 trillion stimulus package. But is that a good thing? – more on that in the "Overall Market" section.
Beyond the overall market, investors rushed to put the cash at hand into quite a few stocks while an online education stock fell out of investors' favor — more on that in the "What's Up?" and "What's Down?" sections.
Oh, by the way, Hollywood, one, Coronavirus, zero — more on that in the "Water Cooler" section.
But, first, here is a recap of what happened in the market yesterday:
Market Recap

U.S. markets: All three indices recovered from Monday's deep-dive with a 5% to 6% gain on Tuesday. Scroll down to the "Overall Market" section to read more.
Cryptocurrency: Bitcoin's price didn't follow the stock market's recovery and continued to hover in the $5,000 range.
Two legendary traders are "front running the world"…
See How Two Legendary Traders Routinely Grab 426%… 780%… and 883% gains with…16 Hour Jump Trades
From A Hole Into A Bigger Hole…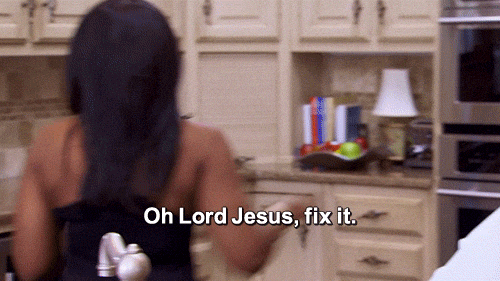 A near $1 trillion stimulus package proposed by the U.S. administration brought back memories of the 2008 financial crisis bailout package. This time though, individuals may be getting the bailout.
Of course, the stock market would love it and the economy will perhaps benefit from it in the short term. But, what would it do to the U.S. government's already staggering deficit?
As a Persian proverb says, the question one may ask is whether we are digging ourselves out of a hole only to fall into a bigger hole or even into a giant well by adding $1 trillion to our deficit?
What Do We Do With All The Cash?
So, what happened?
Shares of AppFolio (Ticker: APPF) were up more than 29% on Tuesday. While many stocks had a good day recovering from Monday, AppFolio's daily gain was quite noteworthy. The company provides cloud-based property management and legal practice management software and has announced a solid quarterly earnings report on March 2nd. Why the stock only jumped now is a mystery. One hypothesis is that with the sell-off on Monday, many funds and investors have had cash at hand and they rushed to invest in AppFolio because they had it on their watchlist.
Amazon's new crypto plan?
This is urgent. Evidence shows Amazon may be on the verge of issuing its own crypto coin and when that happens… it's going to blow Bitcoin, Ethereum, and any other coin out of the water.
Silicon Valley crypto expert Jeff Brown shows you two "backdoor" ways to profit from this extraordinary event. And it doesn't involve buying a single cryptocurrency…
Why The Drop?
So, what happened?
Shares of 2U (Ticker: TWOU) were down more than 11% on Tuesday. It's surprising to see the stock price decline on the day that the rest of the market recovered from Monday's crash. It's more surprising to see the decline considering the massive transition of daily lives from offline to online. It looks like investors are still worried about that company's ongoing challenges in gaining competitive advantage and growth. All eyes are now on the March 24th investor presentation by 2U to see how the new CFO has steered the company toward profitability and how the current online living trend has helped 2U.
Hollywood, One, Coronavirus, Zero.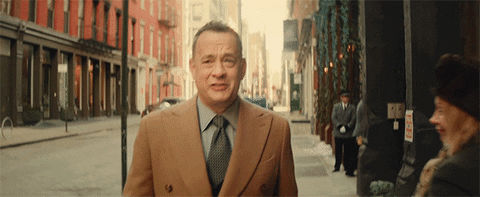 So what happened?
Just for some levity, we decided to bring you a Hollywood story, TMZ-style. Tom Hanks and his wife, Rita, were among the celebrities who were hospitalized due to coronavirus. But, coronavirus forgot that American Hollywood stars are forces of nature and not to be reckoned with. Both the actor and his wife are now released from the hospital.
We know The Daily Scoop is supposed to be all money and no fluff, but knowing that there are examples of people who can be hospitalized and then get back home safe and sound is heartwarming, and we all need some good news to warm our souls. So, take that coronavirus. You lost to Hollywood.
The post From A Hole Into A Well appeared first on Trade Stocks.
Source: Trade Stocks