Hey Scoopers,
Last week we all went through the fastest 10% drop in the history of the stock market in the last few decades. But just because it has dropped rapidly, does it mean this time things are different? — more on that in the "Overall Market" section.
Aside from that, if you've been with us for a while, you'd know that Mondays are IPO Review days. However, this week, we decided to interrupt the usual programming to bring you a special edition of the Daily Scoop.
We've put together a list of top four stocks to consider and research if you are ready to take advantage of the coronavirus dip.
But first, here is a recap of what happened in the market on Friday:
Market Recap

U.S. markets: The Nasdaq stopped its descent on Friday while the other two indices continued to fall, but only slightly. Scroll down to the "Overall Market" section to read more.
Cryptocurrency: Bitcoin's price finished the week under the $9,000 mark.
Brand New: 8 Minute Options Trading Cookbook
Have you downloaded our free "8 Minute Options Trading Cookbook" that shows you how to generate income in just 8 minutes per day?
You'll get our very favorite options strategy that will allow you to succeed on every trade in 5 different ways.
…it takes just seconds to download it right here.
Is This Time Different?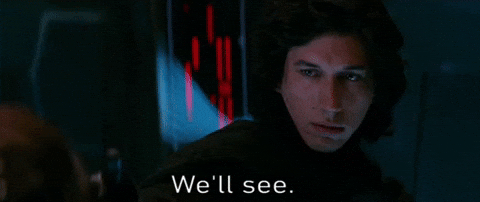 What happened last week?
"This time is very different. The world is coming to an end." That's what it feels to many new investors. "This stock market decline is the worst." That's what they say.
In reality, this is just the fastest 10% decline in the stock market history in the last few decades, not the most severe one.
Since 1981, there have been 25 10%-drops in the stock market. We survived them all. Just two weeks ago, we hit an all-time high. The chances are, we will survive this new drop too.
The combination of digital media, social media, and algorithmic trading has caused a rapid decline. It doesn't mean this stock market decline is anything unique or different from every other drop in the history of the stock market. We feel the pain more because of its speed
How to trade the Ultimate Earnings Play every day
Exclusive trading masterclass reveals how to turn earnings reports into year-round income
Presented by Sami Abusaad: Former auditor for a Big Four accounting firm. Director of Training for one of the world's foremost stock trading educational companies. Successful pro day and swing trader averaging 12 million shares per month.
Coronavirus Dip
Being greedy when the market is fearful is a mantra most of us have heard. It refers to situations such as what we are in now. The rest of the market is fearing the worst and selling off their holdings day after another. The decline is now big enough to consider being greedy. It's time to get ready to buy stocks at better prices than what you couldn't have imagined just two weeks ago. There is no rush though. As a matter of fact, the futures market during the weekend is indicative of another rough week. But, savvy investors get ready. Put a list together, and gradually, slowly, and steadily start buying.
To help you get started with your coronavirus dip portfolio, we have a list of top four stocks to consider:
Top Four Stocks to Consider
Many companies are impacted by coronavirus directly or indirectly. When picking stocks for your coronavirus portfolio, you'd want to have a few of both categories. Also, not every stock is negatively impacted by the virus. Coronavirus has become a growth catalyst for a few companies. You'd also want to have a few of both positively impacted and negatively impacted stocks. However, because we never know how long the impact will last, and to what extent the stock market would fall, it is becoming even more important to only focus on well-managed companies with stable business models that have already found a way to make money.
With that important context, let's get to the list:
Direct Negative Impact
Shares of American Airlines (Ticker: AAL) were down more than 30% in the last five trading days. It's very obvious to find the reasons for the decline. The airline had to suspend flights from several of its main hubs around the world. Despite the decline, this is a profitable company that pays a 1.4% dividend that you can pick at a quite cheaper level than a few weeks ago.
Direct Positive Impact
Shares of Moderna (Ticker: MRNA) were up more than 40% in the last five trading days. The company is among the pharmaceuticals working on the development of a vaccine for COVID-19. The company has announced that its vaccine candidate is ready for human trial at the end of April, and that's what has made investors hopeful.
Indirect Negative Impact
Shares of BlackRock (Ticker: BLK) were down more than 16% in the last five trading days. The company is the largest asset manager in the world, with $7.430 trillion in assets under management at the end of 2019. Naturally, when the world's assets lose value, there is less revenue (in the form of management fees) for BlackRock. This is a 2.3% dividend payer that is indirectly out of investors favor for now.
Indirect  Positive Impact
Shares of Teladoc (Ticker: TDOC) were up more than 10% in the last five trading days. The company offers video conference tools and a platform for hospitals. At times such as these when there is a risk of disease transmission from one person to another, telemedicine is the best means of communication. Of course, investors have celebrated the company's future potential to new highs.
Next week, we will go back to our usual IPO Review. Don't forget to tell us, what other IPOs should we consider? You can find the list of all new IPOs on the SEC's website. Click here to see the list. If we get 10 Scoopers to ask for a detailed analysis and review of any specific company, we will dedicate one full Scoop to it just like today's edition. The power is in your hands now …
Our email address is members@tradestocks.com.
The post Coronavirus Watchlist appeared first on Trade Stocks.
Source: Trade Stocks